Icelotto Review
Icelotto is an online lottery messenger service, owned and operated by Cyprus-based Y&M Hans Management Ltd. As a courier service, icelotto purchases official lottery tickets from official lottery retailers on behalf of their online customers. icelotto sends a scanned copy of each ticket to the customer's account as proof of ownership.
Icelotto Details
Play Options
Individual
Syndicates
Bundles
Systematic
Promotions & Packages
Multi-Draw
Subscriptions
VIP Club
Tell a Friend
Double Jackpot
Free ticket
Free Line
Win or Your Money Back
Monthly Sweepstakes
Daily Deals
Languages
English / French / German / Dutch / Russian / Spanish /
Devices Support
IceLotto Review
| | |
| --- | --- |
| Registration Process | 9.6 |
| Payment Options | 9.3 |
| Software & Graphics | 8.9 |
| Lotteries Included | 8.0 |
| | |
| --- | --- |
| Customer Support | 8.5 |
| Special Features | 8.3 |
| Bonuses & Promotions | 9.0 |
| Conclusion | 8.8 |
Registration Process
9.6
The registration process for icelotto is incredibly easy. Simply click on the Sign Up button on the top of the homepage and put in an email address, password, and phone number. You can add payment details and account preferences later in My Account. icelotto is available in English, French, Spanish, Russian, German, and Dutch.
Payment options
9.3
Once you register, you can begin to play. icelotto currently accepts payment via Visa, Mastercard, Skirll, Flexepin, Ecopyaz and Bpay and bank transfer. There is a €5 minimum deposit required in order to play with all options other than bank transfer – the deposit requirement for a bank transfer varies depending on your personal banking requirements. To withdraw funds from your icelotto account, you may use Visa, Mastercard, Skrill or bank transfer. The minimum amount for withdrawal is €5 for all options besides the bank transfer, which has a €50 minimum. Funds can only be withdrawn in US Dollars or Euros. icelotto can convert the funds into other currencies if desired, but fees due to the exchange may be incurred. icelotto does not charge any commission on winnings.
Software & User Interface
8.9
Like the other lottery messenger services, icelotto is easy to use and features a clean design. Ticket purchasing, draw results, lottery info, and customer support can be found easily at the top of the homepage, whilst other corporate information like banking and terms and conditions is to be found at the bottom. It would be much better if the icelotto blog and the FAQ page were more prominently-featured.
Purchasing a ticket is very simple. Each lottery offered on icelotto has its own play page with pertinent information. Select the game you want and fill out your desired numbers or get a Quick Pick and check out. Once the ticket is physically purchased by one of icelotto's local representatives, the customer receives a scanned copy in their account.
Lotteries Included
8.0
Icelotto does not support as many lottery games as some of the other options available. Currently there are eleven North American and European lottery games offered. These include the largest games like US Powerball, Mega Millions, EuroMillions, and La Primitiva. It would be nice to have more US state and individual European country lottery options; the only US state lottery available is New York Lotto. Spanish lotteries are well-represented at icelotto with La Primitiva, El Gordo, and BonoLoto currently featured. Spanish raffles like Loteria del Nino are also offered on occasion. Prices per ticket are a bit more expensive than other messenger services. However, most services require a customer purchase multiple tickets, whilst a customer may purchase a single ticket through icelotto. Customers can also purchase lottery subscriptions and multi-draw packages.
Customer Support
8.5
icelotto has customer service representatives, who can be reached at a UK and Australia phone number from Sunday-Friday from the hours of 10am to 7pm GMT. There is also a support email address and live chat available. An extensive FAQ page is helpful for customers with general queries.
Special Features
8.3
icelotto offers lottery results and information for all their available lotteries.  They have also released has released an app for iOS.  Android users will have to do with a mobile optimized website.
Icelotto also host online lottery syndicates for group play, which are overall smaller than other competitor sites like theLotter. Most of their syndicates were comprised of only 50 tickets divided into 150 shares. Since there are more shares than tickets in each syndicate, the cost-benefit ratio of joining is greatly reduced. There are much better online lottery syndicate options out there.
Bonuses & Promotions
9.0
As a Welcome Bonus, icelotto customers receive €1 in bonus credit into their account which you could use for future plays. In addition, for every €200 a player deposits, they will receive a Gift Bonus of €10 in bonus credit. Like most lottery services, icelotto have a VIP loyalty program, which rewards customers based on how much they spend. A player will receive 1000 points just for signing up. After that, they earn one point for every euro spent. There are four VIP levels: Bronze, Silver, Gold, and Platinum with a discount of 2.5% to 10% cash back in bonus money with the possibility of additional discounts. VIP members also receive emails, messages, calls, and SMS about current offers featured on the website. Lastly, buying a multi-draw package comes with a built-in discount of 2% to 25%. icelotto may offer other discounts and sales to their registered customers.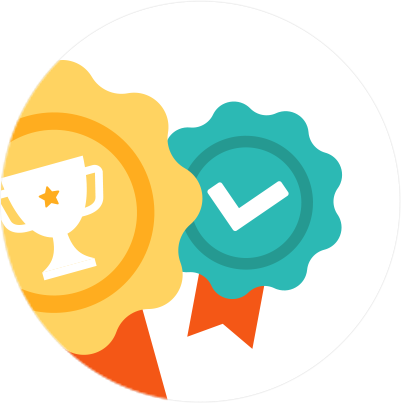 Conclusions
8.8
icelotto's strengths are in its easy-to-use site design and its scanned ticket guarantee. It does not offer as many lottery games or languages as the other lottery messenger services, which is its biggest downfall. We here at www.lottery-review.com believe that icelotto would also benefit from either increasing the number of tickets offered in their syndicates or lowering the price per syndicate share. Pricewise, isolate is not the cheapest option, but it's one of the few sites which allow customers to purchase a single ticket.