LottoLand Review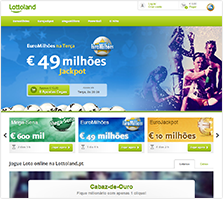 Lottoland.co.uk is one of the leading lotto betting websites for UK players. Lotto betting is a form of gambling, in which a player bets on the outcome of an official lottery draw. No physical lottery ticket is purchased. Lottoland holds a gaming license from the Government of Gibraltar and the Gambling Commission of the UK.
LottoLand Details
Play Options
Individual
Syndicates
Bundles
Systematic
Promotions & Packages
Multi-Draw
Subscriptions
VIP Club
Tell a Friend
Double Jackpot
Buy one get one free
Free Line
Win or Your Money Back
Monthly Sweepstakes
Daily Deals
Languages
English / German / Polish / Swedish / Czech / Hungarian / Portuguese
Devices Support
LottoLand Review
| | |
| --- | --- |
| Registration Process | 8.6 |
| Payment Options | 7.3 |
| Software & Graphics | 9.2 |
| Lotteries Included | 8.8 |
| | |
| --- | --- |
| Customer Support | 8.0 |
| Special Features | 8.2 |
| Bonuses & Promotions | 9.0 |
| Conclusion | 8.4 |
Registration Process
8.6
To register and play on Lottoland.co.uk, you must be a UK resident. To sign up, simply go to Sign Up at the top of the homepage and enter in the necessary details. You must also provide your full home address and a daily spend limit on your account. No minimum spend is required to open an account.
Lottoland.co.uk is exclusively for UK residents. If you are not a UK resident, you can play on lottoland.com/en.
Payment options
7.3
Lottoland.co.uk accepts payment via Visa, Mastercard, Skrill, Neteller, ukash, and bank account transfer. There is no minimum deposit required to start betting. If you win, Lottoland pays out the sum directly to your bank account. The bank account must be listed under the name of the lottery player and must be in their country of residence. Since it's a betting site and not a lottery messenger service, the payouts come from an Emirat AG insurance policy paid for by Lottoland, not the official lottery organisation.
Software & User Interface
9.2
The site design of Lottoland.co.uk is simple and friendly. The green and white colour scheme is bright, cheerful, and reminds one of a crisp US dollar bill. The layout itself is simplistic: the homepage is split into separate rectangular blocks. At the top are tabs that feature the top three lotteries along with other lotteries and information. There are two sections of the homepage devoted to listing the biggest lotteries of the day. Another section features a step-by-step on how to play, and the bottom section shows payment options, partners, and recommended links.
Most of the information was up-to-date, but a major error involving the jackpot amount listed for Mega Millions on the homepage was distracting. On 16 December 2015, Lottoland.co.uk mistakenly listed the Mega Millions jackpot as £368 million when, in reality, the jackpot was only estimated to be £56.6 million. All websites can make factual errors, but one of this magnitude was alarming as the incorrect jackpot was listed in multiple prominent places.
Lotteries Included
8.8
With Lottoland.co.uk, customers can bet on the outcome of 20 different lotteries and 7 virtual scratchcard games. The lottery games featured include big names like US Powerball, Mega Millions, EuroMillions, and EuroJackpot, along with regional lotteries such as France Lotto and Irish Lotto. The virtual scratchcards are interesting, but I personally felt a bit silly playing them online.
Customer Support
8.0
Lottoland.co.uk offers LiveChat and email for their customers seeking assistance. Hours of operation are Monday-Friday from 9am to 8pm GMT and Saturday-Sunday from 9am to 4:45pm GMT. No phone number for Lottoland is listed on the website. A Support & Feedback tab on the right side of the homepage offers some "self-help" assistance in the form of a 'Knowledge Base', which features a limited list of articles on frequently-asked topics. More topics should be included by Lottoland.co.uk for a better customer experience.
Special Features
8.2
Lottoland.co.uk publishes a Lotto Magazine on their site. The sleek magazine features interesting articles about lottery topics and news. All lottery games pages include a results tab; most also feature a Help & FAQ tab, and the biggest games have their own Magazine tab with articles specific to that game.
Lottoland also offers sites in Portuguese, Czech, German, Hungarian, Polish, and Swedish.
Bonuses & Promotions
9.0
Lottoland.co.uk offers three different deals for new players: Win or your Money Back, BOGOF, and Free Line. If you don't win anything with your first real cash purchase, you can get your money back as gaming credit in your account (maximum five tickets). With the BOGOF, play one EuroMillions line and get another free, paying £2 instead of £4. Choose the Free Line deal and you'll receive your first line free – choose from any lottery except for the El Gordo Spanish Christmas Lottery. Overall, the deals are a nice way to get people to register, but they don't save a massive amount of money for the customer.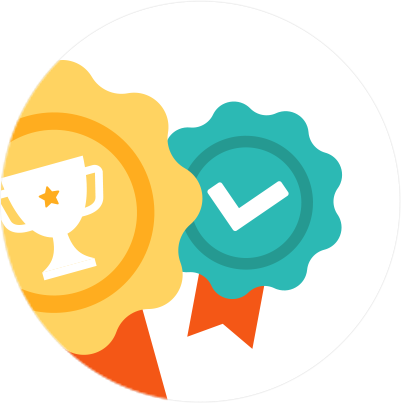 Conclusions
8.4
Lottoland.co.uk is a great option for UK residents who are interested in gambling on lottery draw outcomes. If you're interested in actually playing the lottery – ie., getting a physical lottery ticket purchased on your behalf – this site is not for you. The site is simple enough to use, but their FAQ and customer service sections could be improved drastically in terms of customer friendliness according to our Lottery Review staff. It would be nice to see some more lottery options added in the future like German Lotto and some of the major US state lotteries.